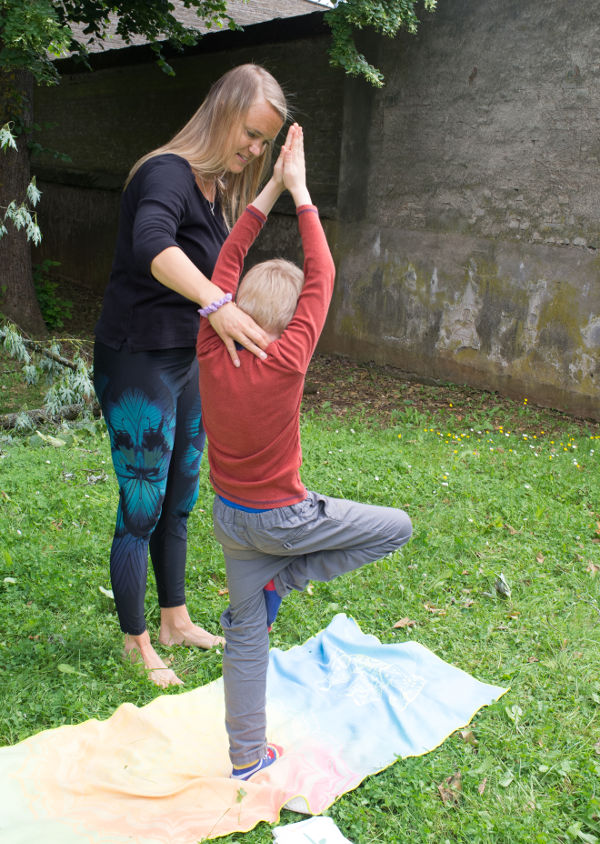 In a world where everything continues to go faster and faster, where one is supposed to be multitask and functional, it can be of interest to teach children from their young age onwards to slow down, to relax, to concentrate, to develop their body conscience through a calm and pleasant activity.
Many Asanas are inspired by animal postures. Starting from this basis one may create courses which are of particular interest for children of any age.
These courses deepen the knowledge of one's own body and the senses, the sensorial perceptions being used in a conscientious and conscious way.
Relaxation is another fundamental element of these courses.
Pregnant
Yoga prepares pregnant women mentally and physically to birth. By favouring especially the release of the tension around the neck of the womb as well as the enlargement of the pelvis…
Seniors
Yoga favours the conscience of one's own body, the digestion, the blood circulation, can have a healthy influence on arthritis and slow down the process of ageing…
Private
Individual sessions can be proposed by taking the particular needs of the interested person into account. In any case a thorough discussion will previously take place.